City of Milan Guided Tour
Visit Milan with an expert Guide! Choose the classic walking tour of Milan that includes the majestic Cathedral, the shopping Gallery, Via Montenapolene, Scala Opera House and Sforza Castle.
Enquire us for all details or for a different routing.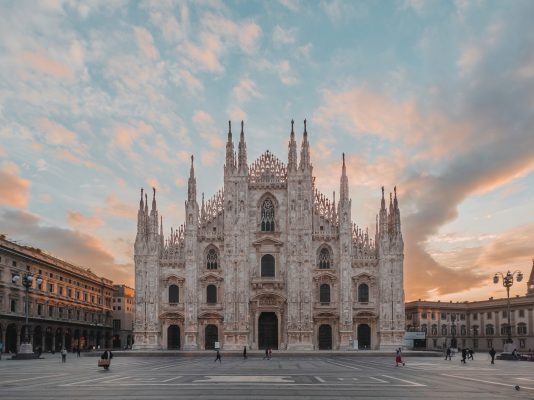 Together with your guide, you will discover the center of Milan. Start your tour from the magnificent Gothic cathedral, the main church of the city, home to the famous "Madunina". The Madunina is the golden statue of the Virgin Mary that inspired one of Milan's most popular folk songs. Close to the cathedral, the famous Vittorio Emanuele Gallery is home of several elegant shops, restaurants, bars, coffee shops, bookstores and clothes shops windows. Together with Via Montenapoleone and Via della Spiga, the Gallery it is considered one of the shopping sites of Milanese luxury.
Walk away from this area that draws citizens and tourists attention and proceed towards the famous Teatro alla Scala (outside visit). This opera house is regarded as one of the leading opera and ballet theatres in the world. From here a short walk leads you at the Sforza Castle. This fortress is one of the most representative and popular monuments in Milan.
Enquire us for all details or for a different routing.