City of Naples. A wonderful opportunity to visit one of Europe's most charming and exciting city!
Today we visit Piazza del Municipio, Umberto Gallery, San Carlo Theatre, Piazza del Plebiscito and the Royal Palace.
Choose a full day tour to include the famous "Christmas Alley" and a walking tour of the historical centre of Naples.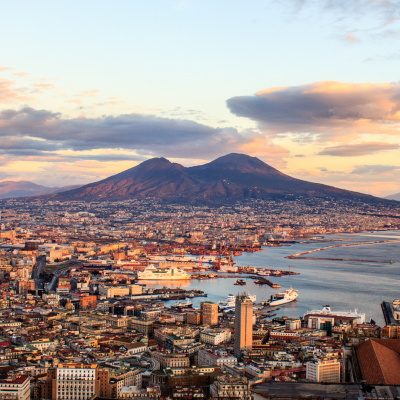 Today we show you the best higlights of the city of Naples. Start from the Maschio Angioino, a medieval castle located in front of Piazza Municipio. Then to the shopping Umberto I Gallery, directly across from the San Carlo opera house. Piazza del Plebiscito is a very large square bounded on the east by the Royal Palace and on the west by the church of San Francesco di Paola with colonnades extending to both sides.
If you are time at your disposal, walk along the historical centre starting from Via Duomo to San Lorenzo and the Alley of San Gregorio Armeno. This Alley is very famous all over the world as the Christmas Alley. Here you can admire or buy Nativity set every day of the year.