Gondola Ride: 30/60 minutes
The gondola is certainly the most photographed craft in the world and its image has become, for millions of tourists, the main symbol of Venice.
Enquire us!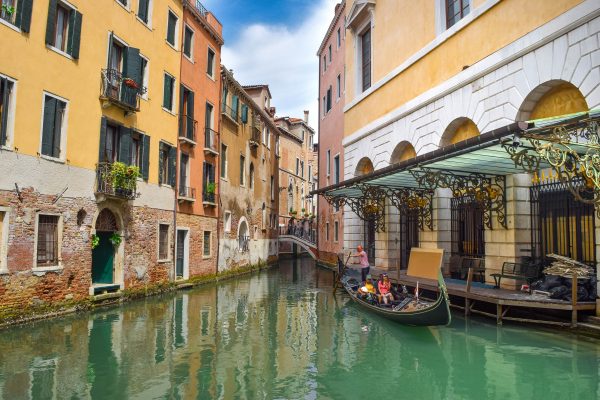 Gondola experiences: 
day or night time
escort making a commentary during the ride
serenade by musicians
Venice is best admired from the water and city provides lovely viewing especially at night with the moon light reflections glistening upon the water. A cruise along the canals, while musicians and singers perform popular Italian songs, makes the atmosphere very romantic!
In a city like Venice, the water ways have always been the most used for transports. The Gondola is a maneuverable and speedy boat, it is comfortable and silent and, almost of all, it is very charming!
Nowadays there are Gondolas destined to the visit of the city, to the night cool, to the serenades and to the famous "trip in a gondola". These Gondolas are used from tourists, and also from Venetians for the practical needs of going from one part to the other of the Grand Canal. Then there are gondole "da parada" used for the crossing of canals, for "ferry", that is to say.
Enquire us! Our Booking office will be glad to offer a solution based on your request.
When to do it

By day / night