Gourmet Tour: Parmesan Cheese and Modena Vinegar. This is a tour for food lovers! Taste the real Parmesan Cheese at a cheese factory and Traditional Balsamic Vinegar of Modena at a vinegar farmhouse.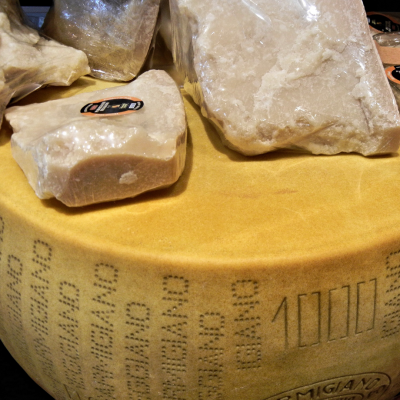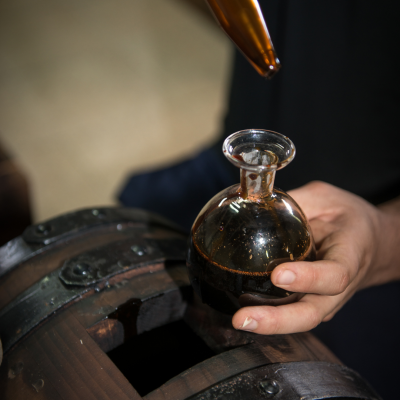 Departure to Parma, land of the world-wide known Parmesan Cheese (Parmigiano Reggiano). Known everywhere all over the World, copied, imitated but not as the only real one, Parmesan is the king of the cheese. Find out how it is made and the passion behind the production of this emblem of the good Italian food. Enjoy a Parmesan tasting and light lunch in a real cheese factory.
Then reach Modena, another pearl of Italian cuisine. You will stop at a real Balsamic Vinegar farmhouse on the hills of Modena. What makes an excellent producer of wines, Traditional Balsamic Vinegar of Modena, sour condiments and fruit condiments is a constant and meticulous care in all stages of production. After the explanation of the entire production chain of the Traditional Balsamic Vinegar of Modena and its methodology for a proper tasting of balsamic, you will enjoy a rich tasting of local products.