Guided Tour of Florence and Villa Medici. Visit Florence with your personal guide walking along the characteristic streets. A day dedicated to the "Lands of Renaissance" discovering the historical center of the marvelous Florence and its hills where you can visit the Etruscan town of Fiesole and De Medici Villas.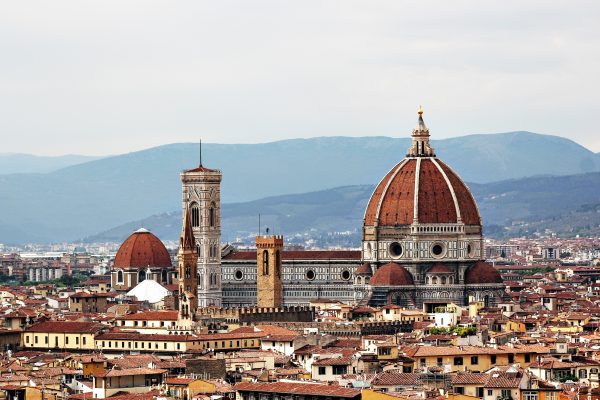 Starting from Michelangelo's square for the best view of the town, we lead you till the historical path to enjoy a nice historical walk, admiring Ponte Vecchio bridge and the streets of the old center.Visit the religious center composed by the Giotto's bell tower, the Baptistery and its famous Gate of Paradise, the Cathedral and its majestic Cupola of Brunelleschi.
Later departure to Fiesole where there is one of the most important Etruscan sight, impossible to miss to understand better our history and Tuscan roots.
Then a guided visit to a Medici's Estate, a villa owned by De' Medici family, the dynasty who ruled Florence in its best period.
Please note:
This tour is not available on Mondays
Highlights

City of Florence