Padua and the Venetian Villas
Padua: walking tour
Venetian Villas: Villa Pisani and Villa Widmann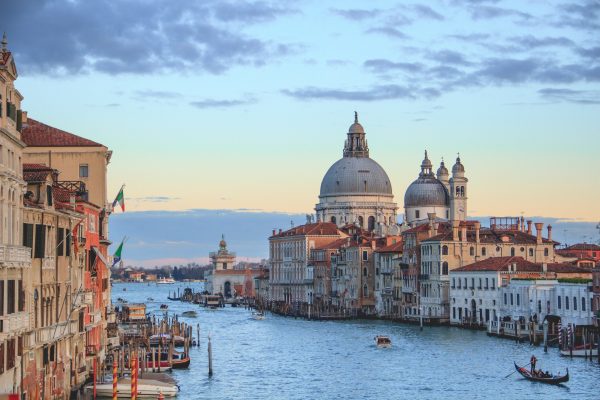 Departure to Padua and walking tour of the town to admire the best highlights: St. Anthony's Basilica, Historic Centre, the Scrovegni Chapel and its tiny church with its famous Giotto frescoes, dated from the beginning of XIV° century. Scrovegni Chapel is considered to be the most complete series of frescoes executed by Giotto in his mature age. Please note: the visit to the Scrovegni Chapel is subject to availability. Then free time to strolling around and optional lunch at restaurant.
In the afternoon journey along the Riviera del Brenta, an ideal extension of Venetian Gran Canal on the land. Here the most imposing Venetian Villas of the 16th and 17th C. are situated. Today you will visit the famous Villa Pisani with its enchanting garden and Villa Widmann Foscari.
Villa Pisani in Strà is the most known and visited villa of the Riviera. During its history this magnificent Villa hosted Doges, Kings and Emperors, while nowadays it is a National Museum with a lot of art pieces, first of all the fresco Glory of the Pisani's family by Gianbattista Tiepolo.
Villa Widmann Rezzonico Foscari is a splendid example of a French Rococo Villa. Nestled in a curve in the river, it is one of the jewels of late Venetian baroque architecture.
Then stop for a short glance to the Palladian Villa Foscari, called 'La Malcontenta'.
Highlights

Art City & Villas