Pisa and Florence: Art Cities Tour
Discover Florence, the "Lands of Renaissance", and Pisa with the Miracle Square and the renowned Leaning Tower.
Visit Pisa and Florence with an expert Guide or choose to stroll around on your own.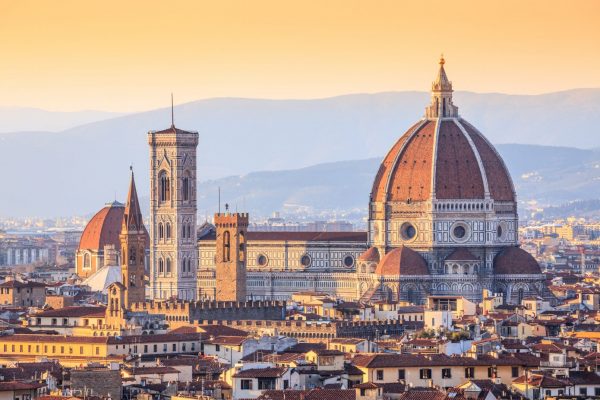 Meet your Driver and travel to Pisa, the town famous all over the world for its Leaning Tower. The main monuments are all enclosed in the Miracle Square: Cathedral, Leaning Tower, Baptistery and Cemetery. Discover the beauty of this monuments with an expert Guide or choose to have free time for strolling around and take the sun on the grass.
Optional departure to the mouth of the Arno river, and visit of San Pietro a Grado Basilica: during the Roman period San Piero a Grado was a port of call, where the vessels arrived from the sea; "Gradus" in Latin means "port of call".
Around noon departure to Florence, the "Lands of Renaissance". Here you will have free time to enjoy this marvellous town or you can discover the historical centre with an expert Guide walking along the characteristic streets.
Starting from Michelangelo's square for the best view of the town, enjoy a nice walk through Ponte Vecchio bridge and the streets of the old center. Pass by the Accademia Gallery, the museum famous for the works by Michelangelo and his original statue of the David. Then reach Piazza del Duomo (Cathedral Square) that encloses the Giotto's bell tower, the Baptistery and its famous Gate of Paradise, the Cathedral and its majestic Cupola of Brunelleschi. Before ending your tour have a glance at Palazzo Vecchio, Loggia dei Lanzi, the Uffizi Gallery, and Santa Croce square.
Enquire us for more details and ask in case you would like to include a typical lunch at restaurant.