Southern Tuscany: art Cities and beautiful landscape
Siena and San Gimignano: two medieval towns in the Southern Tuscany surrounded by vineyards and olive groves.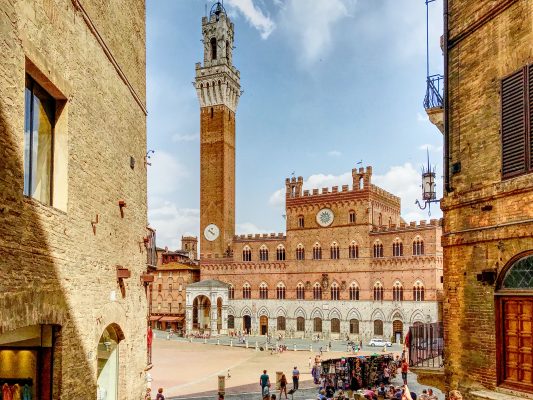 Today we will visit Siena and San Gimignano, two of the region's most picturesque towns! Set in a beautiful landscape, surrounded by vineyards and olive groves, Siena is one of the most enchanting medieval cities in Italy. Explore Siena's picturesque streets, admire Piazza del Campo, where twice a year dashing horses compete in the heart-rendering Palio race and visit the city's awe-inspiring Duomo: it boasts one of the most beautiful floors in the world.
Then travel on to San Gimignano, UNESCO World Heritage Site and one of the most splendid examples of a medieval town. Renowned as "the city of beautiful towers", it is a charming ancient town and has been used as a background in many movies. Discover the sturdy tall towers which characterize the town, delight in the airy squares and shop for the area's premium saffron and hand-made Santa Fina pottery.
Enquire us for all details!