Vatican Museums and St. Peter's Basilica
Private Guided tour
Skip the line service
Half day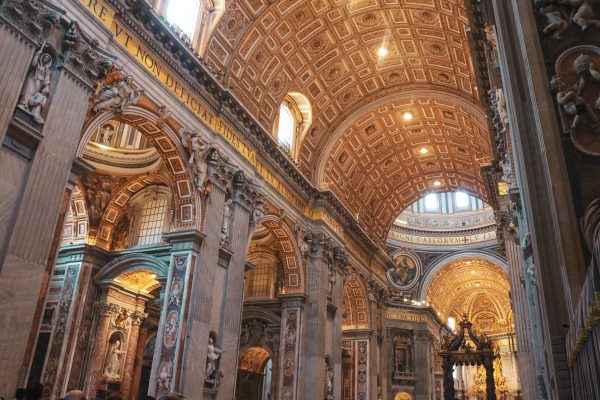 Take a tour of the Vatican Museums and the Sistine Chapel, jumping the lines!
No stress to reach the area: upon arrival, your guide will lead you into the Vatican museums, through our preferred entrance. Here you'll visit one of the most important art collections of the world. Admire the Gallery of Tapestries, and the Geographical Maps before arriving at the famous Sistine Chapel.
The beauty of the Sistine Chapel will let you astonished! Frescoes on the side of the chapel had been painted by great artists including Botticelli, Ghirlandaio, Perugino and Raphael. But the focal point of the chapel is the ceiling, painted by Michelangelo Buonarroti. Ceiling frescoes represent Old Testament scenes including the famous Creation of Adam.
After the Sistine Chapel you will be taken, through an exclusive access to St. Peter's Basilica, skipping long lines. St Peter's Basilica is a catholic shrine, built upon the tomb of St Peter. Admire this wonderful Basilica and enjoy the holiness of this place.
Highlights

Vatican Museums

Highlights

St. Peter's Basilica