Venice Guided Walking Tour is an introductory sightseeing tour of Venice visiting St. Mark's Square, the St. Mark's Basilica and the Doge's Palace.
An expert local guide will lead you for around 2 hours to the discovery of one of the most romantic city in the world!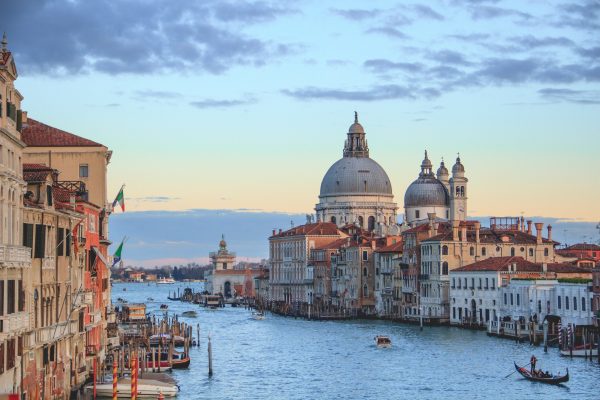 Discover St. Mark's square, the political and religious centre of the Republic of Venice. Since ancient times it has been a place extraordinarily rich in historical and artistic value.
A tour of the sumptuous halls of power in the Doge's Palace, once the seat of the Serenissima government, offers an insight of Venice efficient and fascinating political life. Admire the paintings extolling the Myth of Venice, its conquests and diplomatic successes. Relive the pomp and ceremony of one of Europe's most prestigious capitals.
The Basilica of Saint Mark, now the city's cathedral, was once both the Ducal Chapel and a reflection of State magnificence. You'll be dazzled by its golden mosaics and precious marbles, works of art that have turned the church into one of the most beautiful monuments in the world.
Highlights

St. Mark's square